Project Manager | Wellington City
Project Manager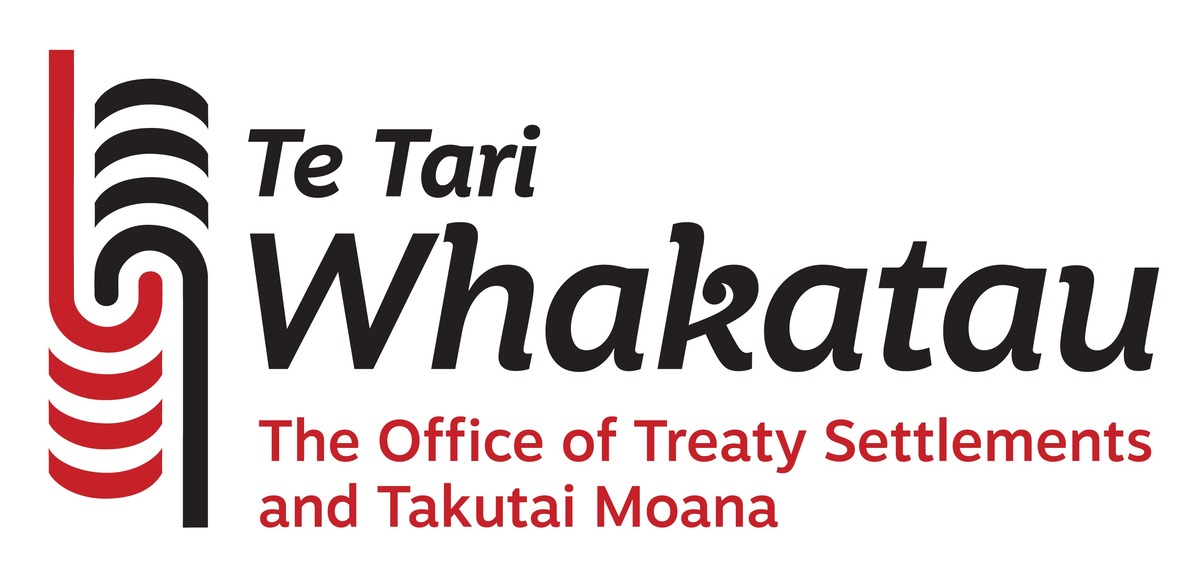 Employer:

NZ Ministry of Justice

Job Category:

Project managers

City/Town:

Region:

Wellington City

Job Type:

Permanent Full Time

Posted Date:

02-Oct-2019

Closing Date:

20-Oct-2019

File Attachment:

File Links:

Employer Website:
Job Description

Project Managers – Haere mai!
Grow your career in an organisation with a fresh mandate

Play a key role in building New Zealand's future
Challenging and high-profile work programme
At the Office for Māori Crown Relations – Te Arawhiti, there's an opportunity for you to be part of the team that shapes New Zealand's future - one that's watched by the rest of the world!
We're looking for hard-working, talented and motivated people to join Te Arawhiti.  Our work is high-profile, fast-paced and rewarding.  If this sounds like you, we'd love you to join our great team!!   In a recent internal survey our staff recommended Te Arawhiti as a great place to work.
When you join us we'll provide you with experiences, variety and challenges that will enhance your career.  You'll develop your leadership skills by contributing to the broader capability of the office.
Project Manager - MOJ/1424259
We're looking for a talented and motivated Project Manager to work in Te Kāhui Whakatau (Treaty Settlements) where we negotiate the settlement of historical Treaty of Waitangi claims.  In this role you will:
Support negotiation teams with the coordination and delivery of projects
Manage the projects within the existing project delivery system & processes
Monitor progress against project milestones and deliverables in accordance with the project plans
To be a contender we would expect you to have experience coordinating & monitoring complex programmes of work, creating and maintaining project plans (in MS Project), supporting and coordinating teams, experience in all aspects of programme coordination and be familiar with project delivery approaches using Agile & traditional project management disciplines.
If you're an experienced Programme Coordinator ready to move into Project Management we'd love to hear from you.  We welcome applications for permanent, fixed term or secondment opportunities into these roles.  Applicants are advised they will need to be available in the weeks beginning 21 and 28 October for interview.
Salary range: $99,413 - $140,348
The Office for Māori Crown Relations - Te Arawhiti
We're a new Crown agency dedicated to fostering strong, ongoing and effective relationships with Māori across government. We do this by negotiating the settlement of historic Treaty of Waitangi claims (Te Kāhui Whakatau), engaging with applicants under the Marine and Coastal Area (Takutai Moana) Act (Te Kāhui Takutai Moana), ensuring the durability of historical Treaty settlements (Te Kāhui Whakamana), and improving the health of the Māori Crown relationship (Te Kāhui Hīkina).  Te Hāpai Ō Strategy and Policy works with us to develop policy and strategic advice
To apply please click the link below, complete the application form, and upload your CV and cover letter.

Applications close at 5pm on Sunday 20 October 2019.
Kaiwhakahaere Hōtaka – Haere mai!
Whakatupuhia tō mahi whai oranga i tētahi whakahaere mana kōkiri hou

Whai wāhi matua mai ki te waihanga i ngā rā ki tua o Aotearoa
He hōtaka mahi wero nui ka aro nuitia 
Kua tuwhera mai he ara mōu i Te Arawhiti e noho ai koe ki tētahi tīma tārai i ngā rā ki tua mō Aotearoa - he mahi ka mātakihia mai e te ao!
E rapu ana mātou i te tangata pukumahi whai pūkenga e kakama ana kia uru mai ki Te Arawhiti.  E aro nuitia ana ā mātou mahi, he mahi rere tonu, he mahi whai painga.  Mēnā e hāngai ana tēnei ki a koe, ka tino hiahia mātou kia uru mai koe ki tō mātou tīma!! I tētahi rangahautanga tarāwhare o nā tata nei, i tohu ā mātou kaimahi he wāhi mahi tino pai a Te Arawhiti.
Ina eke mai koe ka tāpaea ki a koe ētahi momo wheako, momo mahi, momo wero ka whakapakari i tō mahi whai oranga. Ka whakapakaritia e koe ō pūmanawa hautū i tō tāpae atu ki ngā pūkenga whānui o te tari.
Kaiwhakahaere Hōtaka - MOJ/1424259
E rapu ana mātou i tētahi Kaiwhakahaere Hōtaka whai pūmanawa e kakama ana hei mahi i Te Kāhui Whakatau (Whakataunga Tiriti) e whakariteritea ai te whakataunga kerēme o mua i raro i te Tiriti o Waitangi.  I tēnei tūranga ka mahi koe ki te:
Tautoko i ngā tīma whakariterite me te ruruku, te whakatinana hōtaka
Whakahaere i ngā hōtaka i roto i te pūnaha me ngā tukanga whakatinana hōtaka kua takoto mai
Aroturuki i te kokenga ki ngā tūāmahi o te hōtaka me ngā mahi me tutuki e hāngai ana ki ngā mahere hōtaka
E whakaarohia ai koe ka hiahia mātou kia whai wheako koe ki te ruruku me te aroturuki hōtaka mahi matatini, te waihanga me te tiaki mahere hōtaka (ki te Hōtaka MS), te tautoko me te ruruku tīma, te whai wheako i ngā āhuatanga katoa o te ruruku hōtaka me te mōhio tonu ki ngā ara whakatutuki hōtaka i raro i ngā tikanga whakamahi i te Agile me ngā tikanga ake o te whakahaere hōtaka.  
Me he Kairuruku Hōtaka whai wheako koe kua rite ki te nuku atu ki te Whakahaere Hōtaka e hiahia rongo kōrero ana mātou i a koe. Tukua mai tō tono mō te tūranga pūmau, te tūranga kua tohua mō tētahi wā, te ara whakawhitinga rangitahi rānei.  Kia mōhio noa mai te hunga tono, me wātea mai rātou mō ngā uiuinga i ngā wiki ka tīmata ā te 21 me te 28 o Whiringa-ā-nuku.
Utu ā-tau $99,413 - $140,348
Te Arawhiti
He hinonga Karauna hou mātou e whai pono ana ki te atawhai hononga kaha mau tonu, ka whai tikanga ki a ngāi Māori i te whānuitanga atu o te kāwanatanga.  Ka whāia tēnei mā te whakariterite whakataunga kerēme o mua i raro i te Tiriti o Waitangi (Te Kāhui Whakatau), mā te torotoro ki ngā kaitono i raro i te Marine and Coastal Area (Takutai Moana) Act (Te Kāhui Takutai Moana), e hua ai te mauroa o ngā whakataunga Tiriti o mua (Te Kāhui Whakamana), me te whakapakari ake i te ora o te hononga o te Māori me te Karauna (Te Kāhui Hīkina).  Ka mahi tahi mai Te Hāpai Ō Rautaki me te Kaupapa here ki te whanake kaupapa here, ki te whakatakoto kupu ārahi rautaki.
E tono ai koe, patohia te hononga e hāngai ana i raro nei, whakaotia mai te puka tono, ka tuku atu ai i tō Tāhuhu Tangata me tō reta uhi.

Ka kati ngā tono ā te 5 i te ahiahi o te Rātapu, te 20 o Whiringa-ā-nuku 2019.